More Than 100 Locations. Find Yours Now.
We make it easy to schedule online or by phone before walking in.
You can also make an appointment for later. Filter below to find your center today: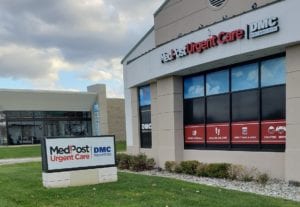 Bloomfield
2274 S Telegraph Road
Bloomfield, MI 48302
Schedule Online
Schedule Online
CORONAVIRUS ADVISORY
If you have traveled to mainland China or had close contact with someone who is a confirmed 2019 novel coronavirus patient
— and —
You have fever and symptoms of lower respiratory illness (for example: cough, shortness of breath)
Seek emergency medical care right away. Before you go to an emergency room, call ahead and tell them about your recent travel and your symptoms.
---
If you do not fit the description above, please continue:
Schedule Online
Schedule Online