More Than 100 Locations. Find Yours Now.
We make it easy to schedule online or by phone before walking in.
You can also make an appointment for later. Filter below to find your center today: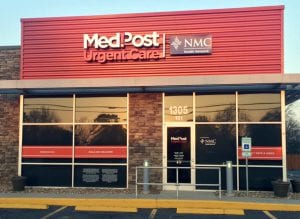 Nacogdoches
1305 North Street
Nacogdoches, TX 75961
Schedule Online
Schedule Online
ATTENTION ALL PATIENTS
If within the last 14 days you have had any one or more of the following:
1. Fever or symptoms of lower respiratory illness
(for example: cough, shortness of breath)
– or –
2.  Cruise ship travel or international travel
– or –
3. Close contact with a Coronavirus (COVID-19) patient
Please use our COVID-19 Assessment Tool (found to the bottom right on every page) to help make the best decision for your care.
If you do not fit the description above, please continue and please note:
Effective immediately, all visitors are being screened for Coronavirus. If possible, please come to your appointment alone or bring only one other person. Click here to learn more.
Schedule Online
Schedule Online