Healthcare 101: Should You Go to Your PCP, or to an Urgent Care Center?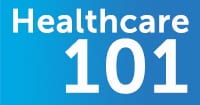 When you're injured or sick, deciding where and when to seek care can seem like a dilemma. Should you set up an appointment to see your primary care physician, or should you head to an urgent care center? It can be hard to choose, but here are a few things to consider.
Need for familiarity
If you've recently received treatment from your primary care physician (PCP), you should conduct all follow-up visits at that office, especially if it relates to a pre-existing condition. Your cost could also vary depending on your insurance plan. If you have a co-pay for office visits, your co-pay at a PCP will cost a bit less than a co-pay at an urgent care center. However, it's possible you might not always be able to see your PCP during the normal business hours available. If that's the case, your PCP might be able to help you decide if treatment can wait or if you should go to an urgent care center. If you do not have a PCP, an urgent care center can be your first step for care and can coordinate follow-up or ongoing care with a PCP if necessary.
Severity of your issue
A great deal will depend on your symptoms. If you find that your illness or injury is getting worse, waiting a few days for an appointment could potentially lead to worsening symptoms and a longer recovery time. Urgent care centers treat a wide variety of issues and many, such as CareSpot, offer same-day treatment, as well as on-site X-rays and lab work which can save an extra stop. Keep in mind that if you are experiencing a true emergency (such as chest pain, compound fractures, extreme pain excessive bleeding, or anything life-threatening), you should bypass PCP's and urgent care centers and head straight to the ER or call 911.
Timing of treatment
Illnesses and injuries rarely happen at a convenient time. If you need care during your primary care physician's regular office hours, and he or she has availability, that might be your best option. If you find yourself in need of care after hours, or if you're looking at a wait of a several days before you can get an appointment, an urgent care center offers a convenient solution. In addition to offering extended hours, CareSpot can accommodate most walk-in patients within an hour or two. To spend more time at home and less in the lobby, you can also save a spot in line before walking in at any CareSpot location through your smartphone or computer.