Healthcare 101: Uses for Coconut Oil that May Surprise You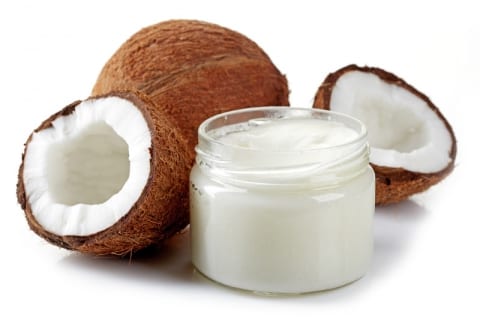 It's become well known that coconut oil has many uses in the kitchen, as well as in your beauty routine. In fact, coconut oil's benefits as a conditioner for your hair, a makeup remover, and a face and body moisturizer have generated a great deal of buzz online. Think you know all there is to know about it? Our list calls out a few benefits of coconut oil that might actually be a surprise.
More Coconut Oil Benefits
1. Improve Your Oral Health
The trend of oil pulling — swishing about a tablespoon of coconut oil around in your mouth on an empty stomach — is gaining in popularity. Though many of the reports about its results seem to be skewed toward the anecdotal rather than the scientific, many people swear by the practice to draw toxins out of your salivary glands, soothe insomnia and help with hangovers and headaches.
Even if you only brush with a mixture of coconut oil and baking soda, you'll be setting yourself up for healthier gums, thanks to the vitamin E in the coconut oil, as well as whiter teeth! If you do swish with coconut oil, be sure dispose of it in a trash can as it can clog up the pipes in your home.
2. Heal Skin Blemishes
Rashes and sunburns will benefit from coconut oil's ability to promote the production of collagen, speeding up the repair process. Not only will applying coconut oil to your irritated skin help soothe your skin, it can also help prevent peeling if you get a sunburn. When you add in its anti-bacterial properties, coconut oil seems like a nearly perfect balm to help prevent lacerations and small cuts from becoming infected.
3. Improve Your Pet's Health
Just like coconut oil is good for your hair and skin, your pet may benefit, too. When you mix some coconut oil into your pet's food on a regular basis, their joint health and digestive health might improve. You may even help ward off that doggy breath by giving your pooch a small amount of coconut oil regularly.
Coconut oil also helps keep fleas off his or her coat. Its antifungal and antibacterial properties also make it great for soothing hot spots, cuts and minor wounds on your furry friend.
4. Hasten Recovery from Sickness
If you have the flu, a cold or a sore throat, try adding a tablespoon to hot tea or water to help soothe your throat and speed up your recovery time. Used topically, coconut oil also helps heal cold sores, reduces the itch from bug bites, and lessens the appearance of varicose veins.
When Coconut Oil Isn't Enough, Visit an Urgent Care Center near You
While it is a convenient home remedy with many uses, coconut oil won't "cure" all that ails you. When you need same-day urgent care, CareSpot has urgent care locations throughout Florida. With a broad variety services that include urgent care, wellness, in-house lab work and X-rays, seasonal care, and occupational health, it's convenient care for your busy lifestyle. CareSpot.com offers online scheduling and can also coordinate referral options when specialty or follow-up care is needed.