Holiday Urgent Care: We're Here if You Need Us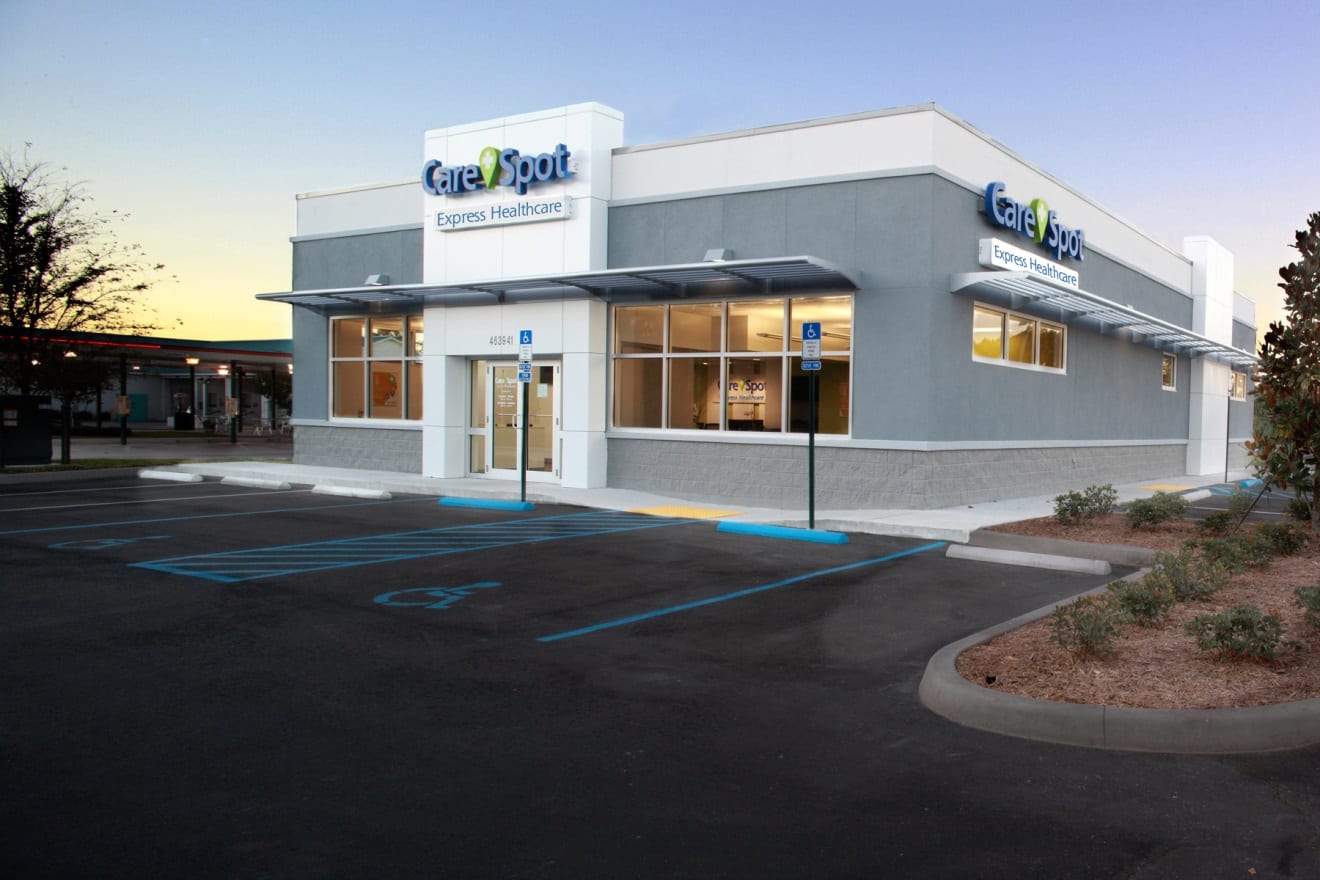 The holidays mean fewer businesses stay open, and that includes most medical offices and clinics. But accidents, injuries, and illnesses don't take a holiday vacation, which is why CareSpot is open.
Unfortunately, the holiday season is fraught with circumstances than can result in illness or injury. How?
More people share the same space at holiday parties and in households, meaning germs and viruses — especially influenza and colds — spread more easily. Get a flu shot at CareSpot before the holiday madness begins.
Festive hosts carve turkeys and holiday hams with sharp knives, not to mention they're putting their hands in and out of hot ovens multiple times per day.
Many people with stressful jobs get ill or experience migraines the moment they relax and  hit the proverbial "off switch," having pushed themselves so hard before the holiday.
Amateur "experts" of exterior illumination often string lights on roofs but don't always secure the ladder or take proper precautions with outlets. 
Traveling by car can be treacherous in the winter, and flying can expose you to germs via public surfaces and recirculated air. 
We're not trying to add stress and worry to your holidays. We're merely reminding you that illnesses spread and accidents can happen when everyone is off work and out of school, so be mindful of these potential hazards. As an urgent care provider, CareSpot is open evenings, weekends, and holidays (specific hours vary by location) to tend to your medical needs beyond typical business hours. CareSpot can perform x-rays and perform lab tests on premises — some locations even fill common prescriptions — and treat all kinds of conditions, from respiratory infections, dehydration, and ear infections to cuts, burns, sprains, and fractures. It's a much cheaper alternative than a trip to the emergency room when you don't have a life-threatening issue.
However, always visit the emergency room for life-threatening conditions and injuries. Deep cuts, anaphylaxis, ingesting poison, bad fractures, and symptoms of stroke and heart attack are emergency situations. For other situations when you need same day medical care but your primary care provider is unavailable, urgent care is the best choice for receiving treatment.
Have a safe and healthy holiday season! Carry alcohol-based sanitizer with you on your travels; make sure your tree is not placed directly over a heat vent; and water the tree frequently.  Watching out for potential hazards can reduce your chance of illness or injury through the holidays.