No flu this year? Not so fast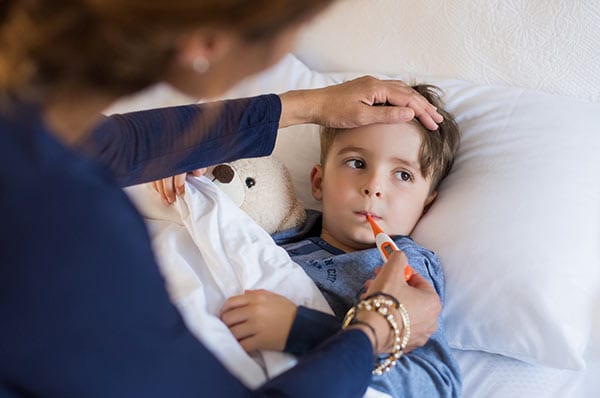 This winter has been one for the record books, with summer-like temperatures, flooding and even tornadoes all over the country. The same goes for this season's flu, which has been surprisingly mild—so far.
Even though you haven't seen many headlines about the flu this winter, January might be the month when the virus really starts to spread.
The most recent Centers for Disease Control (CDC) weekly flu report shows widespread flu activity in several states, plus regional or local flu activity in another 19 states.
To make matters worse, the spread of the flu is only expected to speed up. Dr. Joseph Bresee of the CDC said he expects to see an uptick in January, and we could still see just as many cases as other years, even though this season got off to a late start. That could make for an intense few months before the weather starts to warm up for good.
So what can you do to ward off a late case of the flu? First, it's not too late to get your flu shot and protect yourself, your family and your coworkers. Second, be on the lookout for symptoms of the flu and take action as soon as you see one.
Sometimes it's easy to confuse a cold for the flu, but there are a few big differences:
The flu hits you suddenly, but a cold usually comes on a bit slower.
The flu and a cold can both cause a cough, sore throat and runny nose, but these symptoms are often worse in the flu.
Unlike a cold, the flu can also cause fever, muscle or body aches, headaches, fatigue and even vomiting and diarrhea.
The flu is much easier to treat if you catch it early. Medical care is especially important for people who catch the flu and are in a high-risk group, including elderly people, pregnant women and babies. In certain people, the flu can cause serious problems, like pneumonia, so it's always smart to seek medical care to get it taken care of as soon as possible.
If you need treatment for the flu, your doctor can prescribe antiviral medication if you're diagnosed within 48 hours of onset– this medication can help ease your symptoms and flush the virus from your body more quickly. To help your body heal, you should also stay at home and rest, drink lots of fluids and take a fever-reducing medicine when you need it. If you have to be around others, wash your hands frequently. You might also consider wearing a facemask to avoid spreading the virus.
Are you or a family member experiencing symptoms of the flu? MedPost offers quick and easy flu testing at clinics across the country. Find a clinic location near you.