Snacking Tips for The Big Game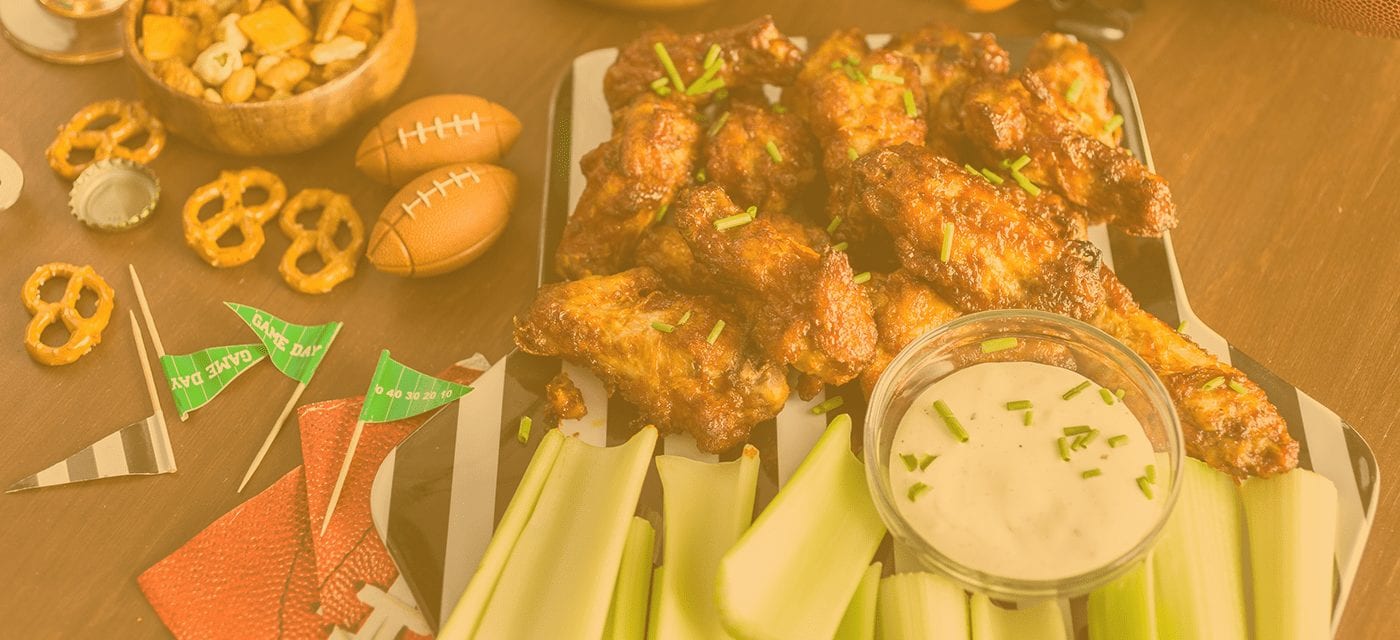 Can you enjoy classic snacks during the "big game" without feeling guilty? It's easier than you might think when you have the right recipes on hand. This year, enjoy the foods you love while you cheer on your favorite team — all without blowing your diet.
"Better than Ever" Chicken Wings
Instead of settling for the old-school fried wings, why not save some calories with a flavorful baked version? Not only does baking the wings reduce the fat content — it also lowers the sodium count, which is helpful for those on a salt-restricted diet.
To bring out the best in your wings, the trick is to use a flavorful sauce. Mix lime juice, reduced-sodium tamari, and your favorite hot sauce in a bowl, and dip the wings into the sauce. Marinate the chicken for anywhere from one to four hours, then bake them for 20 minutes at 450 degrees for a classic football game snack.
Cheese Puffs
This year, ditch the typical bowl of salty, processed fried cheese curls for something light and easy to portion. Mini cheese puffs are bite-sized bursts of flavor you can make right in the oven with a mini muffin pan. You'll need flour, kosher salt, whole milk, an egg, chives and some grated cheddar cheese. Heat the milk to warm and whisk in your egg until frothy. In a separate bowl, combine the flour and salt together and then stir it into the frothy sauce along with the chives.
Fill each hole in the muffin pan with the mixture, and sprinkle with the cheese. These bake for about an hour, so make a couple pans at once to save time.
Sweet Potato Skins
Potato skins are a must-have for many parties, but why not change it up with sweet potatoes (packed with nutrients), instead? A day before your get-together, bake the sweet potatoes in the oven for about 50 minutes at around 350 degrees. Once baked, cut them in half and scoop out the fleshy part then refrigerate overnight.
Lightly brush the skins with olive oil and pop them back in the oven on game day until they are crunchy — usually about 20 to 30 minutes at 400 degrees. Take the skins out and fill them up with low-fat mozzarella cheese, grated parmesan, scallions, salsa verde, avocado, and black beans.
As you plan your menu this year, write down your favorite snacks and then look for ways to make them healthier — like swapping out greasy finger foods for fresh vegetables and dip. When possible, bake instead of fry, and always consider homemade options before processed snacks. You'll be surprised how easy it is to improve your food game while you watch the one on TV!