Spring Break Safety Tips for Beach and Ski Goers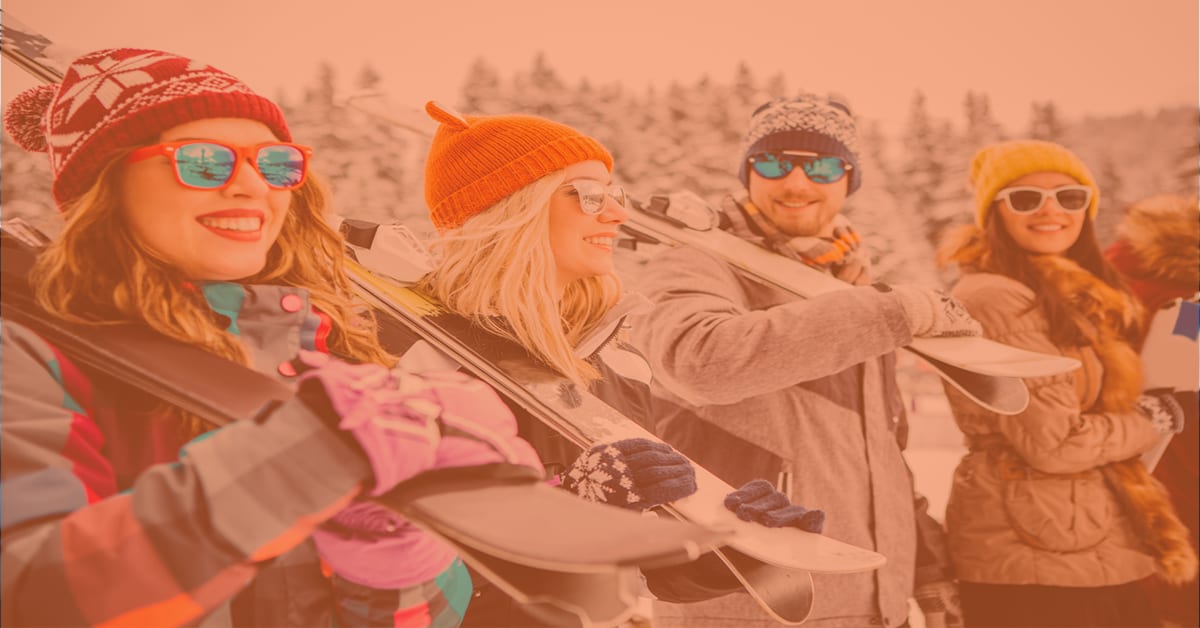 With spring break on the horizon, you might be headed for the beach or a ski vacation. Believe it or not, the safety concerns are very similar for either destination despite the weather differences! Both lying on the beach and skiing at your favorite resort requires you to take precautions to protect yourself from dehydration and the damaging rays of the sun. Read on for safety tips that apply to both the sand and the slopes.
Stay Hydrated
Either vacation means you'll probably be more active than usual and definitely outdoors, so be sure you take steps to stay hydrated. Pack plenty of water bottles in your bag for everyone, and add a few more if you will be drinking alcohol. Whether you're digging your toes (or boots) in the sand or snow, plan on needing about half your body weight in ounces of water.
If you weigh 120 lbs, plan to drink 60 ounces of water throughout the day even if you are drinking other things.
If you're drinking alcohol, match one eight ounce bottle of water with each alcoholic beverage.
A good rule of thumb is to keep water right next to you at all times. That's hard to do on the ski slopes, but you can keep bottled water in your pack so it's handy when you reach the bottom.
Wear Sunscreen
Sunscreen is especially important at both the beach and ski resort. These vacation choices mean you will be spending a large part of your day in the sun. Plan ahead to ensure you have proper skin protection. You'll need to:
Wear a broad-spectrum sunscreen with an SPF of at least 30
Apply sunscreen 30 minutes before you hit the slopes or beach, even if it's cloudy outside
Make sure to cover all exposed skin with sunscreen including lips, ears, scalp, face, and under the chin
Pick a sunscreen with lanolin or glycerin for extra moisture
Reapply the sunscreen every two hours or more often if you sweat or get wet (When in doubt, put on more sunscreen!)
Wear Full Spectrum Sunglasses
What else do the beach and the ski slopes have in common? Reflective surfaces, so protect your eyes, too. Pack full spectrum sunglasses for the entire family. Full spectrum means it has a 100 percent rating for both UVA and UVB protection. Don't confuse dark lenses with UV protection, either. Full spectrum sunglasses will have a label on them so you'll know you have the right protection.
If traveling with children, they will also need UV protective sunglasses. Toy sunglasses are cute, but not a practical choice for either the beach or slopes. Shop for kids' glasses the same way you do yours – look for the 100 percent UVA/UVB protection or a full spectrum label. If possible, pick the wrap around style for even more sun protection, especially for the kids.
Whether you plan on spending this year's spring break enjoying the waves or making your own in the snow, stay safe by making smart choices!