Can Yoga Fix What Ails You?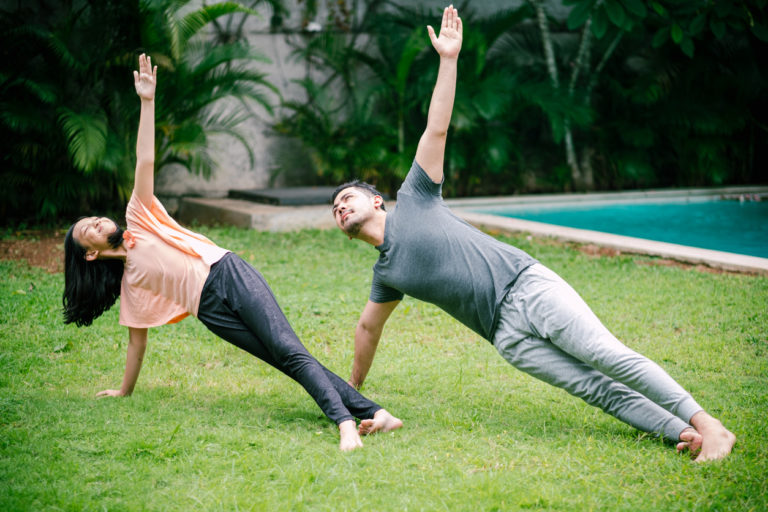 Are you ready to become a practicing yogi?
Spoiler alert: Yoga isn't just for awe-inspiring Instagram shots (although, yes, they are impressive).
There are actually numerous health benefits related to a regular yoga practice!
Yoga is an inclusive experience open to everyone from cancer patients to veterans looking to strengthen their mind-body connection, relieve stress, and reduce physical pain. Learn more about the potential healing powers of yoga today.
Yoga Health Benefits
"Face yoga" sounds like a pretty offbeat term, but some swear by its firming effects.
Wondering if it might be for you? Face yoga features various massage techniques that help you both tense and relax different muscles in the face.
This alternative to plastic surgery may improve elasticity in underused and sagging facial muscles to provide a more youthful appearance. Not only that, the exercises can relieve tension from a long day of furrowing your brow at work (Quick! Are you massaging that brow right now? We are, too… #guilty).
Regardless of whether you get on board with "face yoga" specifically, yoga's benefits are more than skin deep. Yoga is commonly used to relieve stress from mental illness.
Individuals with eating disorders, such as bulimia nervosa, may benefit from twice-weekly Hatha yoga classes due to their noncompetitive and nonjudgmental nature. In these classes, participants can cope with the stress of issues like food restriction, which takes a significant toll on the mind and body.
Yoga practiced individually and in group can be a useful complementary therapy for those with other mental health conditions, too. Yoga has been used to assist veterans suffering with PTSD, anxiety or depression, in addition to physical injuries.
Some who practice it find that the restful practice helps them manage their stress levels and gives them tools to self-regulate and manage pain naturally. The focus on mindful breathing can often have a calming effect on veterans, police officers, and first responders.
Yoga can also be a helpful tool for developing a stronger mind-body connection from a spiritual perspective. Yoga can help strengthen your spirituality and is open to those of any belief system.
Chair yoga is an attractive option for those with less mobility due to it its accessible, inclusive nature. Thoughts can be directed as desired, and yoga practice has been shown to help individuals deal with a variety of challenges.
Yoga for Cancer Patients
Both cancer survivors and those undergoing cancer treatment may experience discomfort or stress from their experiences. If this sounds familiar for you, consider yoga classes for cancer patients that might be offered in your local community.
Cancer survivors often find significant support from others that have also undergone tests, experienced health worries, or setbacks. The objectives for these classes are to reduce stress, strengthen the mind-body connection, and increase energy levels naturally.
It's possible that yoga may also assist in managing cancer-related side effects including mood changes, fatigue, eating problems, breathing issues and urinary incontinence in men. Certain yoga poses and gentle sustained periods of deep breathing can be beneficial in managing these potential side effects.
Time to Add Yoga to Your Routine?
Can you maintain a healthy body and mind with regular yoga practice? As exercise is often recommended for those with diagnosed mental and physical health conditions, yoga can be a gentle form of exercise to coax the body and mind into a more balanced state of being. Speak with a trusted medical professional to learn if yoga might be useful in helping you manage your overall health.