Healthcare 101: Healthy gift ideas for everyone in your life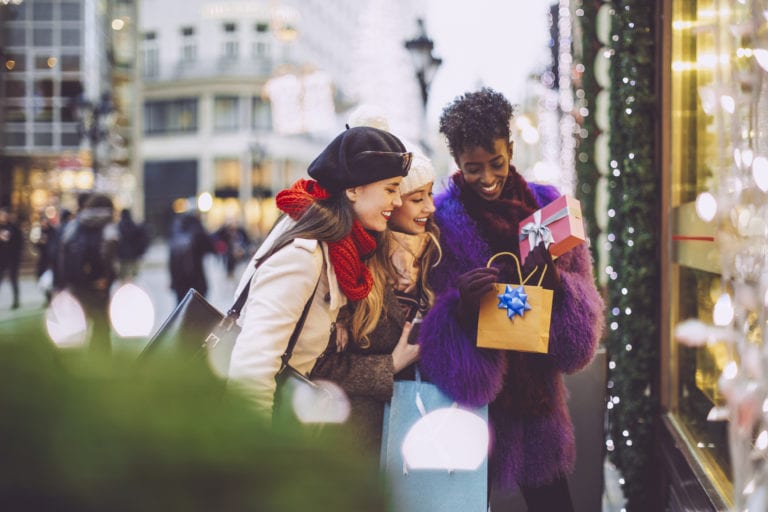 Winter holidays are just around the corner, and you may be working to find perfect presents for just a few more people. This year, why not treat your loved one (or the random coworker you pulled for the office gift exchange) to a present that will improve their well-being?
Don't feel like you have to go for the obvious with a jump rope or weight set. There are plenty of budget-friendly options that match individual personalities while supporting a healthy lifestyle!
For the friend who is already into fitness:
Choose a gift that "levels up" their existing workout routine. This might be gear, like an attractive gym bag, new leggings or slip-proof headbands to keep them looking stylish, or even a foam roller to help them work out muscle tension. You could also try a gift card for individual classes at a local gym — your buddy might have fun escaping their exercise rut with some rock climbing or barre fitness.
For your cousin who's a budding foodie:
Try a novelty apron. If you find a funny or elegant one that matches their personality, they'll be excited to slip it on and try their hand at some home cooking (which is usually healthier than eating out). A cookbook is another classic gift, and there are so many to choose from that it's easy to match any persons' palate, budget, and amount of free time. A reusable bento box lunch set is another a great choice: Your cuz can take their leftovers to work in style while being environmentally conscious.
For the coworker interested in holistic wellness:
This is a fun one, because so many paths lead to wellness! Consider a high quality water bottle — bonus points if it keeps liquids cold for hours and has lines to track daily water intake. A yoga mat is another great option, because it can be used for formal classes or just for stretching in a cubicle during lunch breaks.
While the jury is still out on whether they have any physical impact on the body, many essential oils have been proven to ease stress. A set of oils plus a pretty diffuser might help tame your coworker's office-induced anxiety.
For your babysitter who never gets enough sleep:
These gifts are all about reducing distractions and promoting a calm state of mind. Consider gifting an eye mask: They block ambient light, and you can pick one with a soothing scent built in. The combination of loose-leaf tea plus a cute diffuser is another winning option — there are hundreds of caffeine-free herbal tea blends to choose from, and many specifically promote relaxation and sleep. A white noise machine, which masks external sounds like traffic and roommates, might also help your gift recipient drift off peacefully.
For the kiddo(s) in your life:
A mini trampoline is a great invitation to get moving, especially in cold winter months when families feel stuck inside. (The same is true for a toddler-sized basketball hoop!) For older children, a book of smoothie recipes plus a blender with a to-go cup attached could inspire some entry-level kitchen creativity. Or, for kids with a green thumb, an herb garden starter kit could bring months of enjoyment and promote an interest in healthy, green ingredients.
However you choose to show love to friends and family this year, we wish you happy (and healthy!) holidays.