Healthcare 101: Urgent Care or ER: Where Do I Go?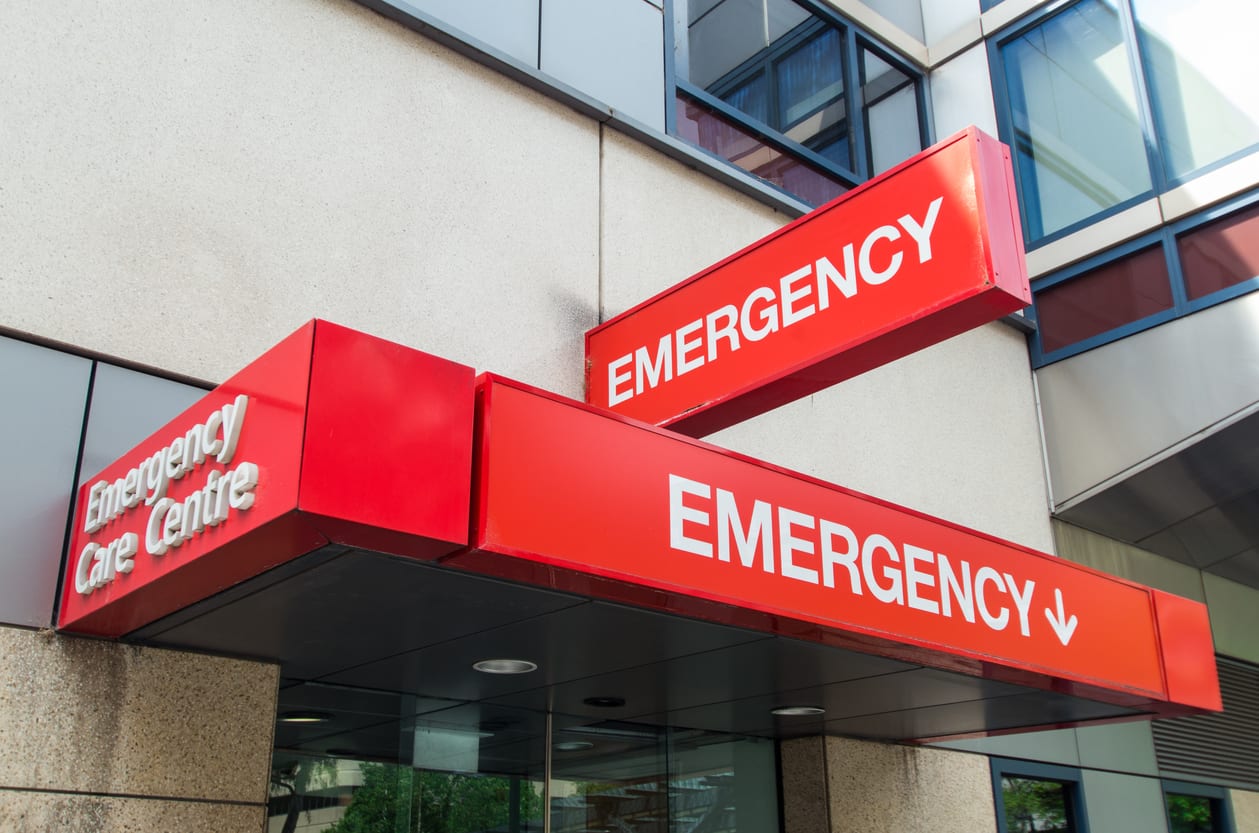 Deciding whether you need to head to the hospital or an urgent care clinic? Many people consider the cost factor when making their choice. However, it's most important that you get the right kind of care in a timely manner… which is something that often can't be assigned a price tag. When your situation doesn't require a hospital emergency department, visiting a walk-in urgent care clinic instead of the emergency room is not only more affordable—it can also help free up those resources for those experiencing life-threatening emergencies.
When Should You Use an Urgent Care Facility?
Wondering where to go? A good place to start is understanding the fundamental differences between an ER and an urgent care clinic. At its core, an urgent care facility is a well-equipped medical clinic that can not only diagnose but also treat a wide range of minor injuries and illnesses—in this particular case, "minor" refers to those which don't threaten the loss of life, eyesight, or limbs. Some examples of conditions that would be within the realm of an urgent care health clinic include the following:
severe cough and/or sore throat
eye irritation
bleeding and/or cuts that could require stitches
strains and sprains
skin infections and rashes
vomiting and/or dehydration
diagnosis of minor fractures / broken bones via X-ray
diagnostics such as laboratory tests and X-rays
In contrast to a regular doctor's office, a walk-in urgent clinic offers expanded hours and might even be open holidays. Like an emergency room, an urgent care center doesn't require an appointment in order for you to be seen. Patients are often seen on a first-come, first-served basis. (The severity of a patient's condition can also come into play.) However, some urgent care facilities provide online scheduling for additional convenience.
An urgent care facility can provide much the same services as a primary care doctor, but it typically has more flexible hours and offers additional on-site services such as X-rays and lab tests. An urgent care clinic can also be a lower-cost option for after-hours care when compared to the ER.
When to Go to the Emergency Room
Emergency rooms are most often located in hospitals, although there are some free-standing options in some areas. (Note: Be careful not to confuse free-standing ER's with free-standing urgent care clinics, as the freestanding ER's still come with the ER pricing, and that can be a shock if you're not prepared.) When choosing between care at a hospital or urgent care walk-in clinic, consider the severity of the illness or injury. Any condition that threatens the loss of life should be treated in an emergency room setting. This includes deep cuts or serious injuries to the eyes or limbs. The following list is not exhaustive, but it provides you a few guidelines for what requires ER care:
severe abdominal pain
poisoning from household products
compound fractures (anything protruding from skin)
seizures, loss of consciousness and/or convulsions
bleeding that is heavy or difficult to control
severe difficulty breathing
serious chest pain
A good rule of thumb for the "ER or urgent care" question: if you or a loved one is experiencing a health issue that you would normally head to a primary care office for treatment, an urgent care is likely a good option if your regular doctor is unavailable. After further evaluation, an urgent care clinic can transfer you to an emergency room, primary care physician, or specialist for more specialized or ongoing care if needed. Visit https://www.carespot.com to learn more about the resources available at your local CareSpot Urgent Care clinic, check hours of operation, or to schedule online.