Simple Steps to Prepare Your Kids for Camp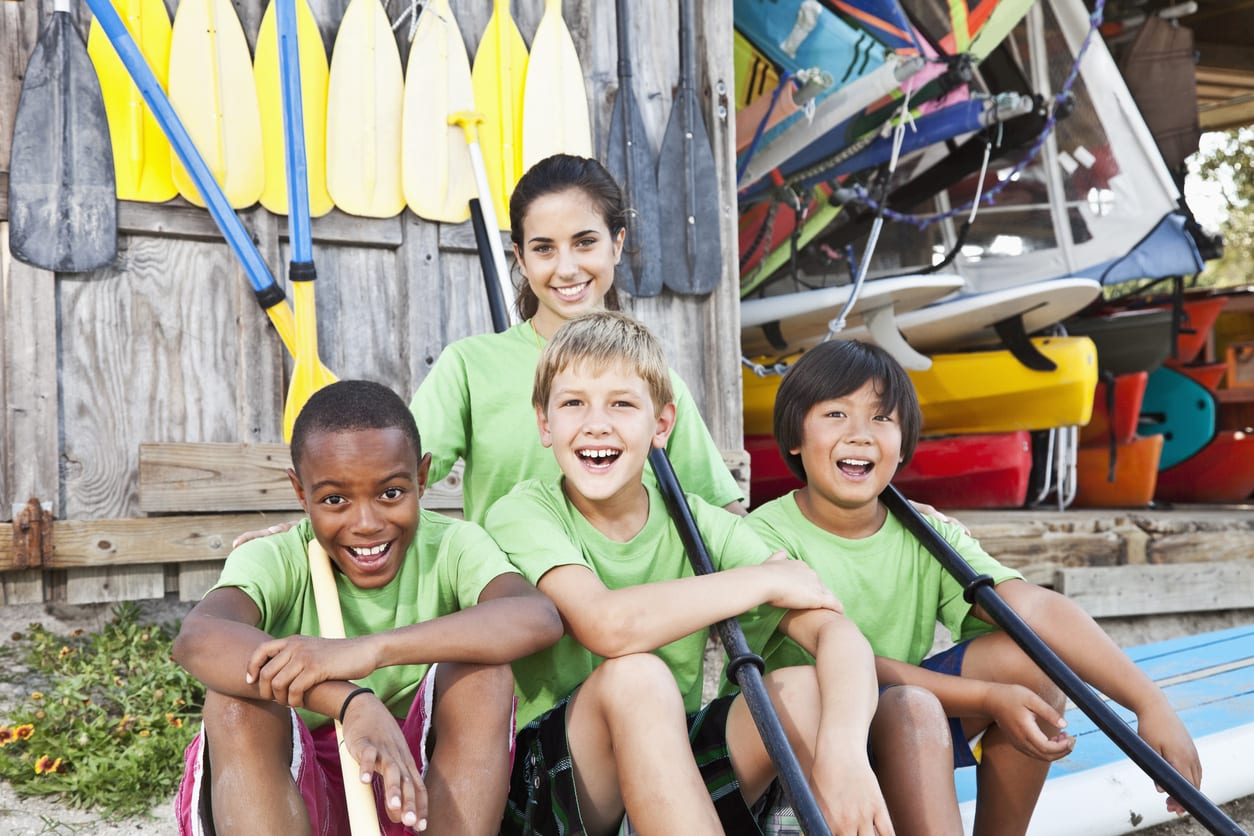 Summer camp is a great option for active kids and busy parents to fill time during the summer. When school is out of session, kids can indulge in fun summer activities like swimming, camping, crafting and more. With all that excitement, it can be easy to forget some of the practical steps for getting kids ready for camp. Keep reading to understand how to help your kids jump into summer camp with the tools they need to maximize the fun!
Start with a Positive Attitude
You can create a positive emotional framework that helps children who are going to camp for the first time. While many children don't think twice about spending nights away from home, others will worry about their new environment. Using language that presents the experience as an adventure and time to make new friends is helpful for getting children excited about summer camp. Children who get to meet the camp team during non-summer months may feel more comfortable going to a sleep-away camp. Allowing them to keep a stuffed toy or other familiar item may also help give them comfort while away from home.
Get Essentials Ready
Have a child help with the preparations in age-appropriate ways. Create a checklist of necessary items that they can check off and pack in their bag. Useful items to include:
A bathing suit
Toothbrush and toothpaste
Bug spray
Sunscreen
An item from home, such as a small toy or family photo
Small knapsack/backpack for day trips
Refillable water bottle
Camera (Disposable for younger kids)
In addition, a helpful packing list is often provided by the camp. This can be useful for parents sending children away to summer camp for the first time. Parents and children should explore the camp website and brochure together. It may also be useful to review how to use a flashlight for young children unfamiliar with total darkness.
It can also be helpful for children to learn how to hang up and care for wet bathing suits, handle their toiletries, and keep personal items organized prior to camp. Provide realistic expectations for children and highlight how they may be able to develop their strengths during a camping experience — while also acknowledging that there may be times when they miss home. Camping during the summertime is a valuable opportunity for children to gain more independence, learn new skills and make new connections.
Explore Dietary Options
Learn as much as you can about the meal options available before sending kids away to camp. This is important for children who may have food allergies or a food intolerance. Speaking with staff and visiting the website can also provide more helpful details. If contacted in advance, summer camp staff can often accommodate dietary concerns. However, parents may want to provide their own wholesome snacks for children with special dietary needs—this is certainly an option if your child is attending a day camp rather than a sleep-away camp. Also, children should know what to do and who to contact in case they experience a mild reaction or upset stomach when away from home.
A Healthy and Happy Camping Experience
Camping can help children develop more self-confidence, stay active and make new friends. Speak with a CareSpot healthcare professional for concerns about food allergies, contact with poison ivy, and other common issues that could occur while camping. And If you don't feel like your child is ready to handle camp away from home, you can always hit the road yourself and create your own family camping experience!