10 Healthy Winter Veggies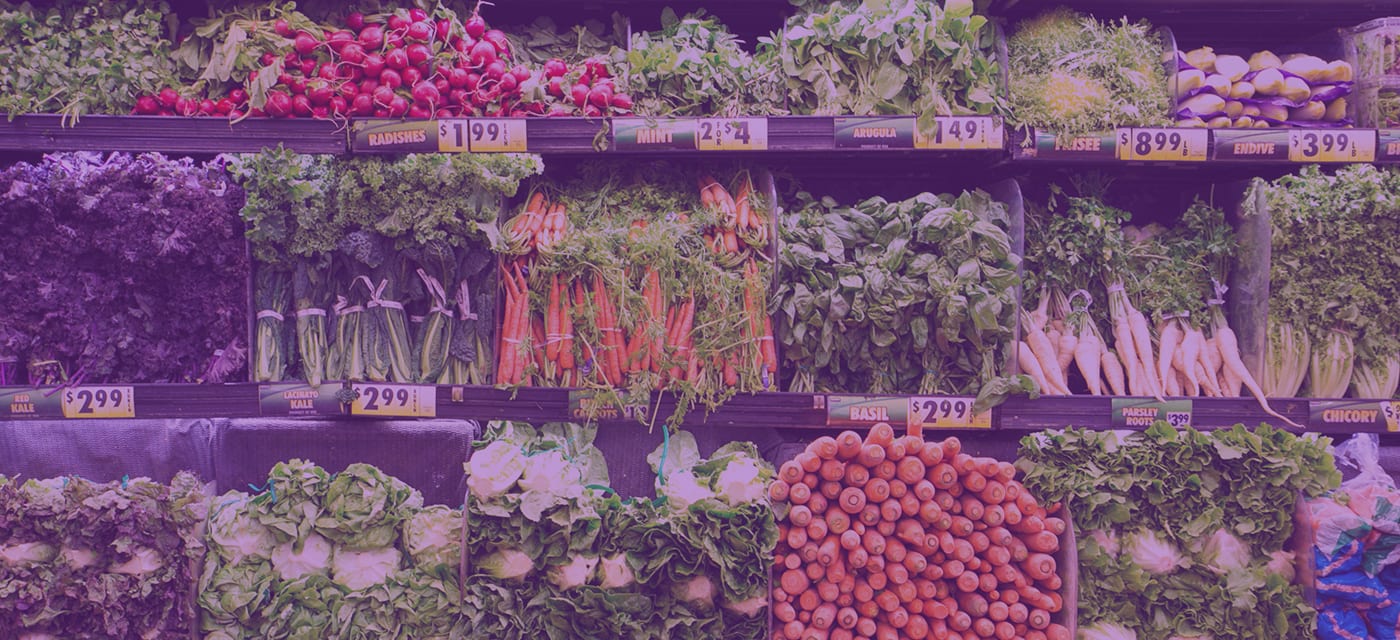 You might not necessarily equate winter with fresh vegetables, but there are plenty out there to choose from if you take a look. In fact, you might find that some of the healthiest vegetables thrive in the cold weather. Here are 10 winter veggie suggestions to keep you "in the green" this time of year.
1. Kale
No doubt you've heard of this one—and for good reason! It's the dark green cousin of wild cabbage and packed full of vitamin A, C and manganese. Kale is also one of the best sources of fiber around. Pick your kale wisely when shopping: look for bunches that are bright colored and crisp to get the most benefit. Want to try a new twist on kale? Try "kale chips" roasted in the oven on a baking sheet (a great substitute for potato chips).
2. Winter Squash
There are many ways to cook squash (boiling, roasting, baking), so you can use it to add some variety to your meals. It is a rich source of vitamin A, C, potassium and fiber, as well as folate and thiamin.
3. Radishes
Another versatile veggie! Radishes brighten up any salad or relish tray, but did you also know they are tasty when cooked? Steam them with a little salt, and they make a yummy side dish while providing you with some much-needed vitamin C.
4. Snow Peas
If you are looking for a hearty veggie that is also low calorie, then look no further than snow peas. They make a practical addition to any whole wheat pasta dish, tossed into a salad, or even a stir fry—increasing your levels of vitamin C and K.
5. Rhubarb
If you want to add a little sweet treat to your winter menu plan, then rhubarb fits the bill. It is low in calories and high in vitamins C, A and calcium. Stir rhubarb into your next strawberry pie for a classic tart taste; slice and add to any homemade salsa, such as rhubarb-mango salsa; or enjoy roasted with a lean protein, such as pork or turkey. Important: Be sure to remove all the leaves, as they are poisonous!
6. Artichokes
They're in season twice a year: spring and winter. You can add a few leaves to your favorite chicken dish to give it a nutty flavor while increasing your intake of vitamin C, fiber and folate.
7. Arugula
If you are looking for a different take on a leafy winter vegetable (besides a salad mix), then try some fried arugula. All you need to do is cook it with a little oil and seasoning to make a unique side dish. Arugula is bursting with vitamins A, C and K, as well as calcium and iron.
8. Cauliflower
Whether you like it raw or steamed, cauliflower is a year-long favorite and a good source of fiber, iron and potassium.
Cauliflower is a versatile veggie, as it can be oven roasted with olive oil, salt, and pepper; grated to create cauliflower rice (excellent substitution for rice; and steamed, mashed, and seasoned to create cauliflower "mashed potatoes." You can add a little butter, sour cream, milk, salt and pepper; and garnish with chives and/or shredded cheese as desired (to keep it healthy, just don't go overload it with the butter and cheese!).
9. Beets
Don't let the sugar content in beets scare you away. They also come with lots of magnesium, calcium, fiber and folic acid, too. Enjoy beets with a mixed green salad, juiced over ice, oven roasted with a protein, or pureed into a soup.
10. Brussels Spouts
It's the one veggie that seems to get better as you get older. Brussels sprouts add vitamin K and C to your diet and provide lots of iron and fiber at the same time. Prepare your brussels sprouts by slicing them into halves and arrange them onto a baking sheet. Drizzle with olive oil, salt, and pepper, and roast them in the oven for 30-45 minutes at 400 degrees.
Don't let dropping the temperatures be an excuse to swap out your must-have vegetable servings with something less diet-friendly. There are plenty of vegetables to love during the cold months!